Total of 1 carriers in
Land O' Lakes
Hello Movers llc
Land O' Lakes

Land O' Lakes, FL

4.00
2

Years in Business

6

Trucks

25

Workers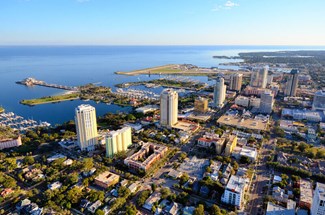 Land O' Lakes, FL Movers
A little gem of a town that is part of the Tampa and St. Petersburg region, Land O' Lakes, FL is a charming place to call home. As your upcoming Land O' Lakes move approaches, allow iMoving to help you find the best movers for the job.
There is no shame in being confused about how to find the best movers in Land O' Lakes, FL. Unless you frequently relocate for work, you may not have hired movers for years. Rather than trusting search engine results or the opinion of a co-worker, use our trusted and secure iMoving platform to connect with the best rated movers in the Florida area.
Through our secure platform, you can search for, communicate with, hire, and pay local or long-distance movers when relocating to or from Land O' Lakes, Florida.
How Can I Find the Best Local Movers in Land O' Lakes, FL?
Moving is a process full of hassles and potential pitfalls. One of those pitfalls can be the hiring of local moving companies in Land O' Lakes, FL. If you are inexperienced in the art of relocating, you may not be sure how to differentiate between unreliable and trustworthy movers.
Rather than guessing about what mover is telling the truth on their website, or going around asking friends and family for recommendations, use the iMoving platform to find movers.
Our team vets and verifies information about the top-rated local movers in Land O' Lakes, FL, assessing their licenses, insurance details, customer reviews, and other information to determine if they are worth being on our platform.
By using the iMoving service to search for and communicate with local movers, you can take the guesswork out of hiring relocation experts. All you have to do is choose the movers that offer you the best rate for the services you require on your ideal moving day.
Assessing Long-Distance Movers in Land O' Lakes, FL
The challenge of assessing long-distance movers in Land O' Lakes, FL is one that confuses a lot of people. Cross country movers can differ in many ways, from the services they offer to availability to the way they offer binding quotes to clients.
Some movers provide you with an hourly rate for the move, while others indicate the total fee you can expect to pay for your long-distance relocation. If all this information confuses you, utilize iMoving to hire long-distance moving companies in Land O' Lakes, FL.
Our platform is secure, up-to-date, and allows you to communicate with long-distance movers that provide a range of relocation services. Whether you are requesting a full-service move, or only want the movers to load, unload, and transport your belongings, you can trust that the movers on our platform will get the job done flawlessly.
What Are the Costs of Hiring Movers in Land O' Lakes, FL?
The first step in watching costs is to set a budget. Start by using iMoving's moving cost calculator to better understand how much it may cost you to hire local or long-distance movers in Florida. You can change variables to see how the cost to move may vary, based on decisions you make in the coming weeks.
One of the best ways to save money on an upcoming move is to downsize your belongings. Movers charge less when you need a smaller moving truck, while fewer possessions mean the movers can work quicker, reducing the hours they work on your relocation.
Another way to limit the expenses of moving is to pack your belongings before the movers arrive. That way, you can hire reputable movers through iMoving for loading, transport, and unloading, which is cheaper than paying for a full-service move.
Efficiently Moving to Land O' Lakes, FL
If you hope to move without a lot of fuss or drama, then you should use the iMoving platform to hire reputable, available movers for your local or long-distance relocation.
Another way to ensure your move goes smoothly is to use the moving checklist our experienced iMoving team has made. It includes pretty much every task you must handle before you can say goodbye to your current home and city.
A seamless, stress-free move ensures you arrive in Land O' Lakes, FL ready to explore the area. Whether you enjoy the charms of a small town, or want to experience the hustle and bustle of nearby Tampa, you can do so without being scarred by a challenging moving experience.